August 2022
In last month's newsletter, I asked how you decided what to read this summer. I received some fascinating responses. Two came from women who captain their own sailboats, a rare breed. Anne was on her way to Newfoundland when she told me about Supernavigators, a book that describes the navigational feats of birds, fish, insects and other animals. They find their way for thousands of miles with methods both simple and sophisticated. It makes complete sense that an intrepid sailor would want to read about navigational techniques.
I also heard from Garet, another sailor who is also an architect, now living in France. She is immersing herself in catalogues for boat parts. When not reading, "I go buy stuff and then actually try to fix something or improve it. It's the season, you see." Yes, it certainly is.
Michael, another architect and graphic novelist, has designed sites around the world. Maybe work in diverse locales explains his penchant for "novels that are a pretext for a love letter to a particular place." He likes James Lee Burke mysteries set in the Bayou and, most recently, in Montana. For a portrait of Greenland, he recommends Girl in Ice by Erika Ferencik. Also, World War II is an abiding interest (his personal experience during the war inspired his graphic novel Max Hangs On). On that subject, he recommends Shadows in Berlin, where the principal story takes place in 1940s Berlin, with later episodes in 1950s New York, with great Yiddish-flavored banter.
Bernice, a biographer, has startlingly diverse reading tastes. She, too, is interested in World War II, and is now reading The Nine, about women in the French Resistance. (Her book All the Horrors of War, recounts her mother's experience in the Bergen-Belsen camp during the war.) But I was amused to hear that Bernice is also reading something completely different – a book about the history behind each Beatles song. "I read about one song a day, for pure enjoyment." Isn't that just the perfect summer read?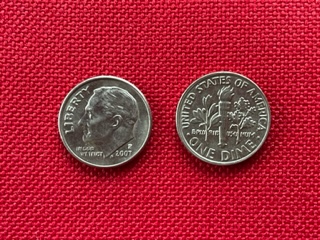 What readers want in a book is just one side of the coin. Writers look for something, too, and their quest needs to sustain them through years of research and writing. For my book, I wanted to know what explained the ambition, confidence, sense of self (or whatever it was) that led women to professional careers when the culture pushed them away. But for a broader sense of what motivates writers, I asked friends, all writers of biographies, what inspired their books.
For Imitation Artist, a biography of Gertrude Hoffman, the dancer and vaudeville performer, Sunny Stalter-Pace wanted to tell the story of a largely unacknowledged creative. How could it be, Sunny wondered, that she "had never heard of this woman who staged an imitation Ballets Russes that toured the US before the real one did?" In The Poets of Rapallo, Lauren Arrington wanted to tell another story of creativity, this one involving W.B. Yeats, Ezra Pound and other poets who worked in the shadow of Mussolini's fascist regime. "What happened and how did they hide it?" was her question. When Nancy Kennedy tackled the subject of women's suffrage, she was intrigued by the women behind the movement: "Who were these women who devoted themselves to the cause of suffrage? How could they be so persistent, so fearless?" Her book, Women Win the Vote: 19 for the 19th Amendment, describes what she found.
My quick survey of readers and writers confirms what we already knew. Some kind of mystery draws writers into a project, something they want to discover and, eventually, share with readers. Readers interested in the writer's subject are likely to respond to the work. But readers want more than a book about a particular subject, no matter how interesting it is. They want authentic dialogue, a sense of place, a narrative that leads to a new understanding and, sometimes, even to fun. This is as true for nonfiction as it is for fiction. But speaking of fun, I hope you enjoy the rest of summer. See you in September.